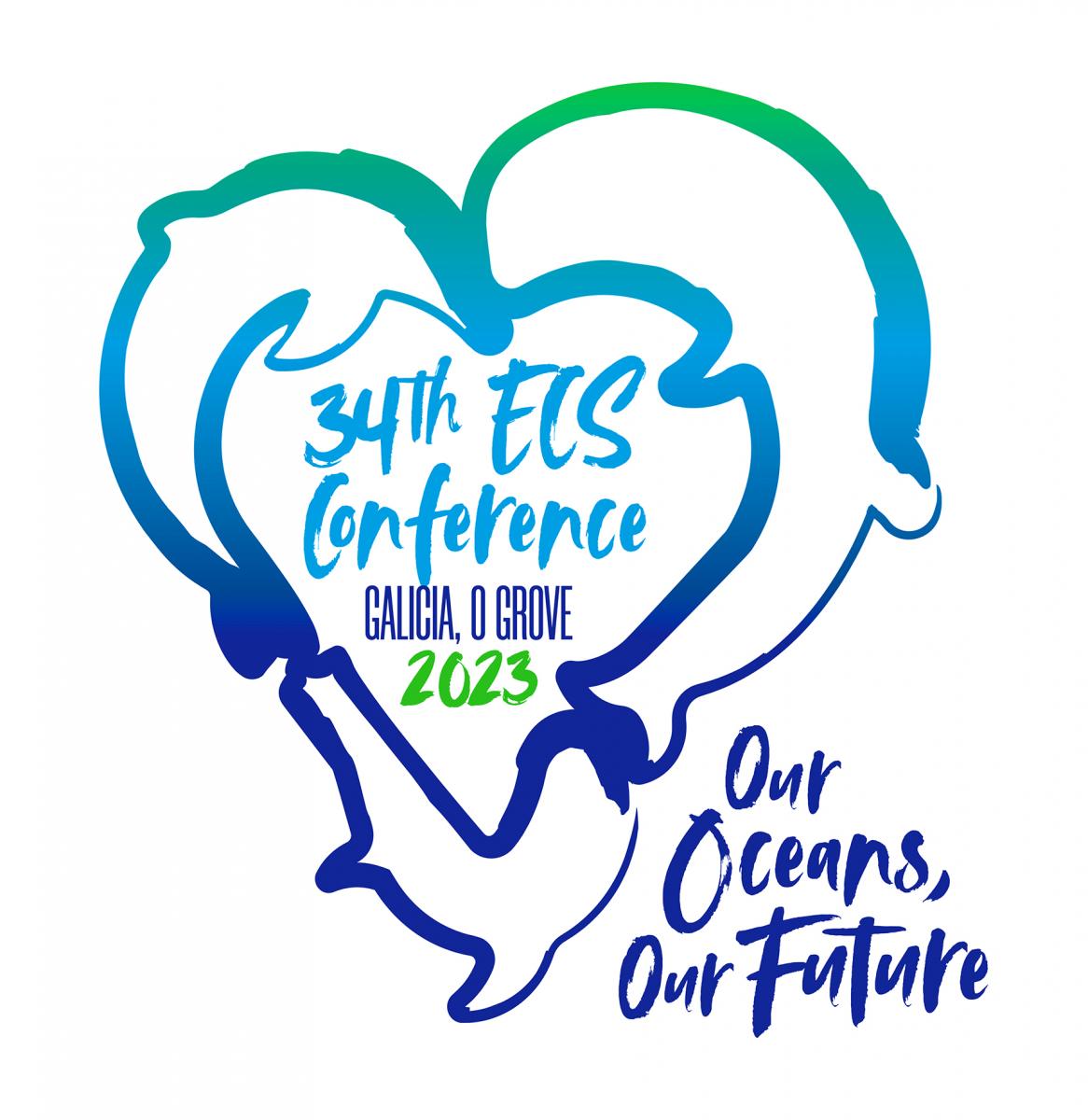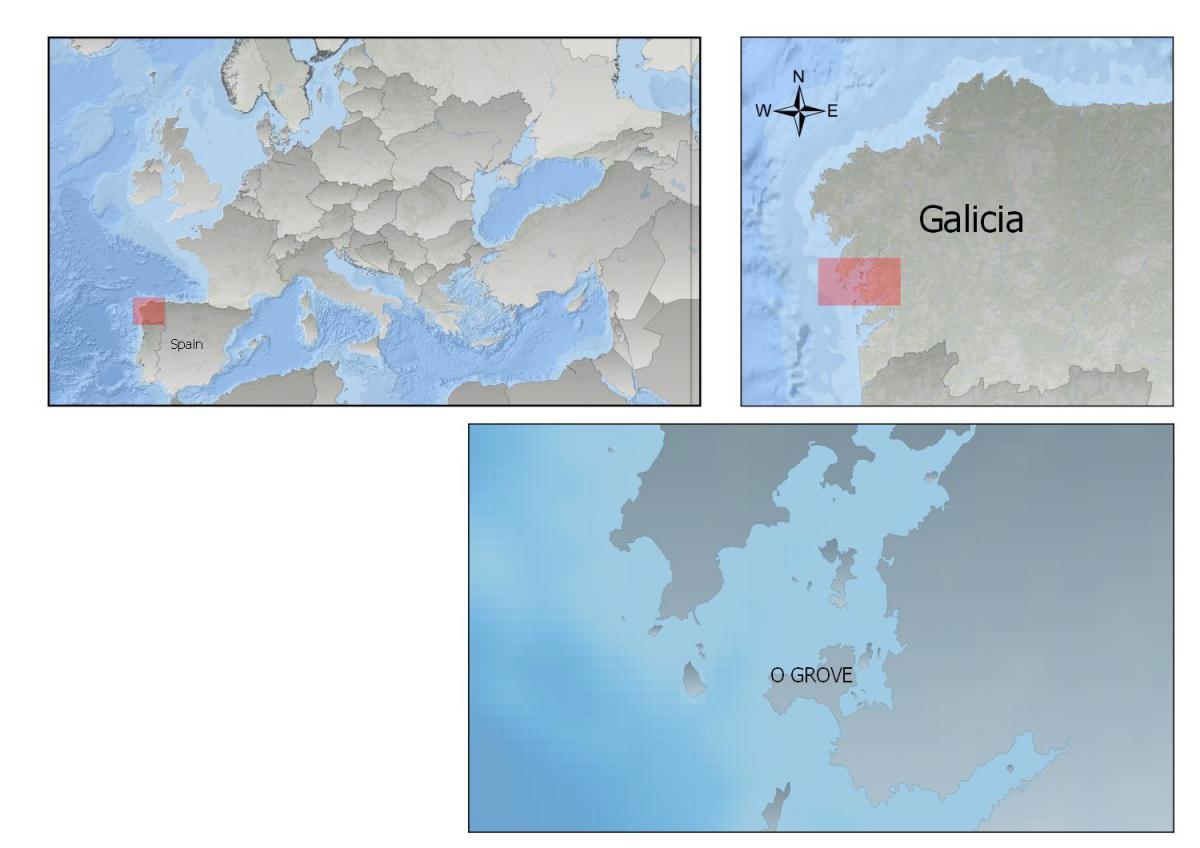 Conference Locations of Interest
All conference locations of interest are within walking distance from each other so attendees will not require public or private transport during the event
Overall Conference Locations of Interest Map
Individual Locations:
AUDITORIUM - Information desk (from Tuesday April 18 to Thursday 20), Opening Ceremony, Keynote/Oral/Short talk presentations, Movie Night (Wednesday April 19th 20:00 - 22:00), Student AGM, Workshop presentations, Closing Remarks, Awards, ECS AGM

CASA DA CULTURA - Registration desks + Tickets (Sunday April 16 15:00-19:00 and Monday April 17 9:00-18:00) (Casa da Cultura Manuel Lueiro Rey, Rúa Monte da Vila 11, O Grove)

CLOSING BANQUET - Thursday April 20th at 20:30 - 22:30 (Hotel Louxo, Isla de la Toja, s/n, Rúa Cortegada, O Grove)

     

(Pick up and drop off is organized for free to all Banquet ticket holders. We will meet in front of the OGrove bus station at 19:30 (HERE)
Galicia - O Grove 
The 34th ECS conference will be held in the charming town of O Grove (42° 29′43″N, 008° 51′50 W)″located on a peninsula set in the so-called Rías Baixas, in South West Galicia (North-western coast of Spain). This coast is among the most productive oceanic regions in the world characterized by high biodiversity, productive fisheries and important aquaculture activities, all supported by the nutrient input due to coastal upwelling events. The beauty of the coastline around O Grove has turned the town into one of Galicia's most visited areas. People, who come attracted by the beauty of the beaches and landscapes, also know that they will find the freshest sea products and wine, pride of the local gastronomy.
There are many activities in O Grove and they include beautiful scenic walks, and fun boat tours enjoying the richness of the Ría aboard one of the underwater-vision vessels. O Grove is also home to the first aquarium opened in Galicia where you can discover many of the local marine fauna. Another superb experience is learning to surf at Lanzada beach. You can also enjoy other sports like cycling, kayaking and sailing as well as  visiting  the town of O Grove, which also offers a multitude of restaurants and a lively night life.
Seagulls tend to dominate the area due to the sea's proximity, however there are also hundreds of other species which either live here permanently or just seasonally. Other bird species such as wading birds can be seen in the Umia-O Grove inter-tidal complex (a very important wetland protected under Natura 2000), such as oyster-catchers, turn-stones, dunlins, golden plovers, curlews, Kentish plovers and sandpipers. In addition, different species of ducks, herons, spoonbills, little egrets, gulls, terns, divers, scoters and cormorants, coming from the north of Europe, are also present in this area. This protected area is also included in the list of Wetlands of International Importance, according to the Ramsar Convention, and is also considered a Site of Community Importance.
O Grove is one hour away from Santiago de Compostela. People from all over the world come to visit the city every year, many of them reaching the end of the "Camino de Santiago" pilgrimage route. Its historic centre has been designated a World Heritage Site by the UNESCO. But,this is not the only thing that makes this beautiful city interesting. The University of Santiago de Compostela is one of the oldest Spanish universities and has more than 40,000 students corresponding to almost half of the city's population, making Santiago one of the centres of the university education in Spain. The city offers everything from history and culture to a great nightlife. Close to our study area there also is the town called Finisterre. Before America was discovered, it was believed that this was the end of the world. Many cities such as Pontevedra, Vigo, A Coruña, Cambados, Combarro and even Porto (Portugal) are close, and certainly worth a visit. It is also possible to visit the Atlantic Islands of Galicia National Park: Cies islands in Vigo or Ons island with its magnificent cliffs. Indeed, this whole area offers incredible places to visit, discover and study!
The venue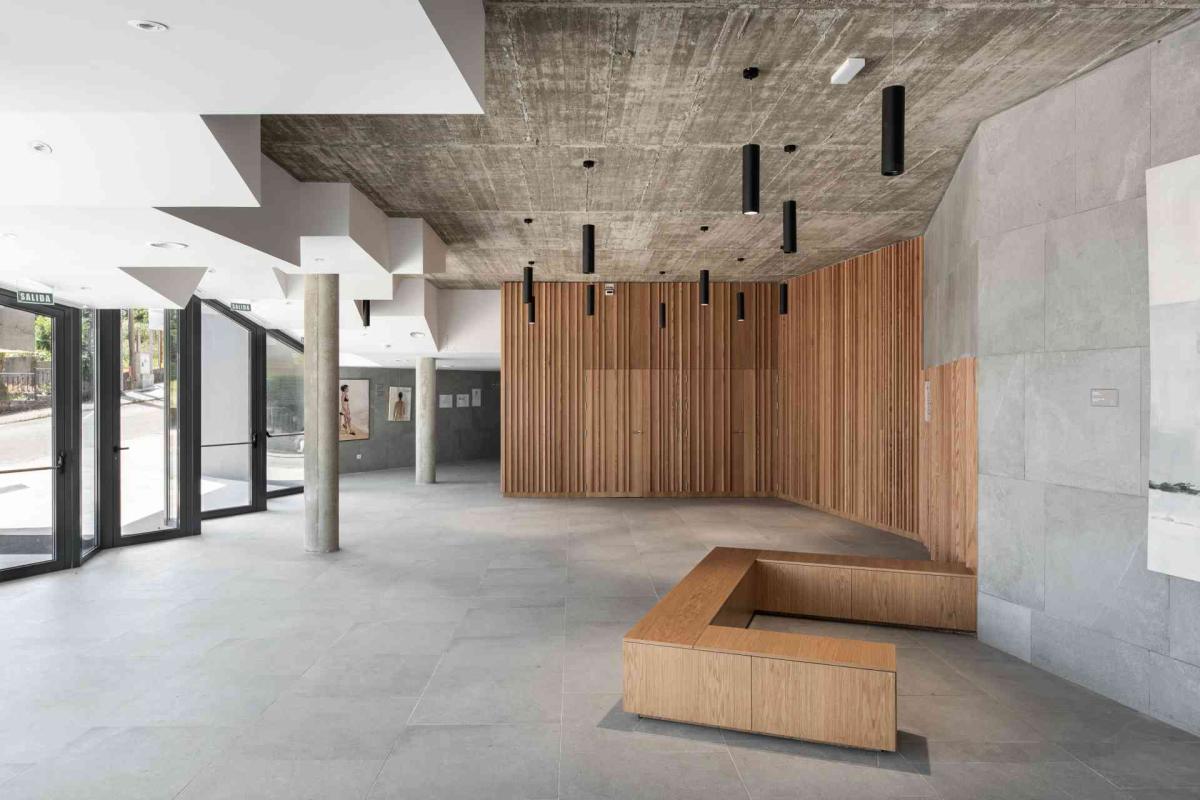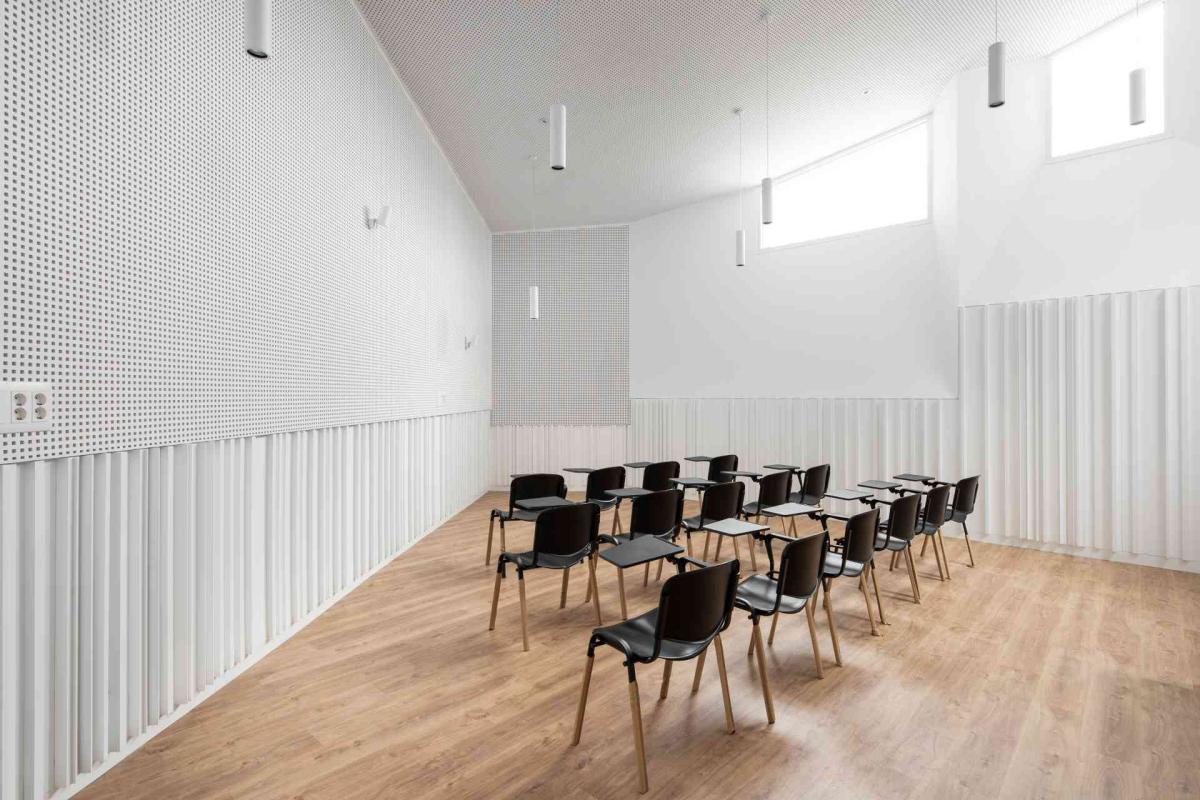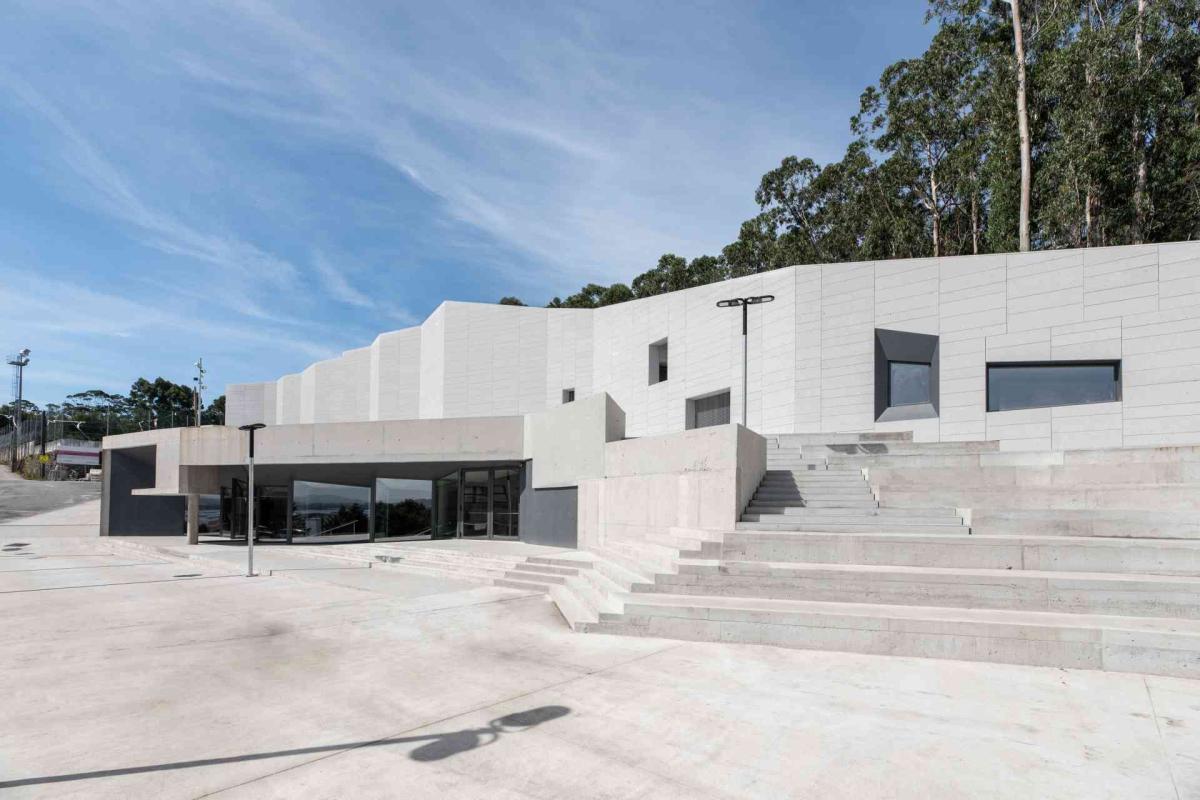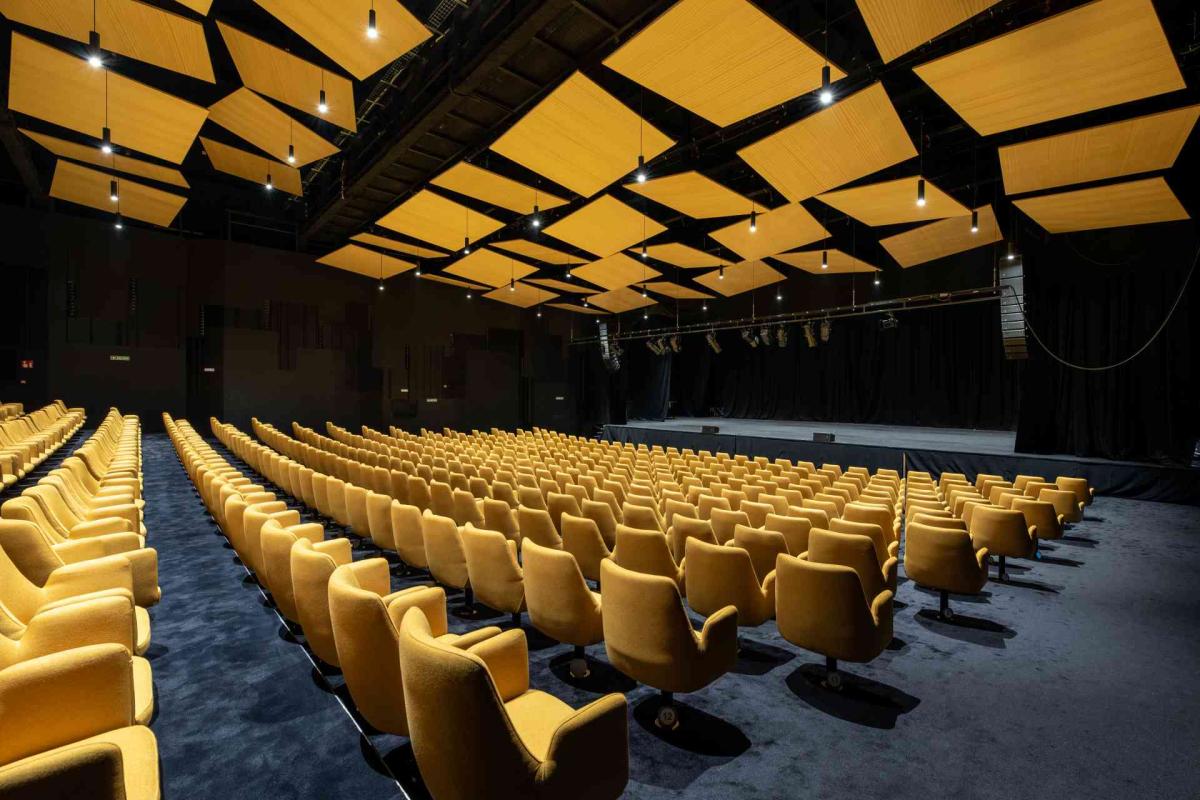 The venue in which the main conference activities will be held is the new Auditorium of the Municipality of O Grove. This venue was completed in 2022, is large enough to accommodate up to 600 attendees and equipped with the latest technology necessary to carry out a successful conference and workshops. The auditorium was inaugurated in June 2022 and is located in the centre of the village, within walking distance of most of the accommodation and restaurants. The auditorium has several rooms that could be used for workshops as well. In addition, and in case more rooms are needed for workshops, the municipal library will be available in front of the auditorium.