19th ANNUAL CONFERENCE
La Rochelle, France, 2-7 April, 2005
The 19th Annual Conference of the European Cetacean Society took place in La Rochelle in April 2005 and was hosted by Vincent Ridoux.
The theme of the conference was:
"MARINE AMMAL AND FOOD: FROM ORGANISMS TO ECOSYSTEMS"
Primary sponsoring was by the University of La Rochelle (Laboratoire de Biologie et Environnement Marins, Centre de Recherche sur les Mammifères Marins, Institut du Littoral et de l'Environnement), in co-operation with the Centre d'Etudes Biologiques de Chizé, CNRS.
The conference was situated in the renewed and spacious former fish market, bordering on the museum harbour.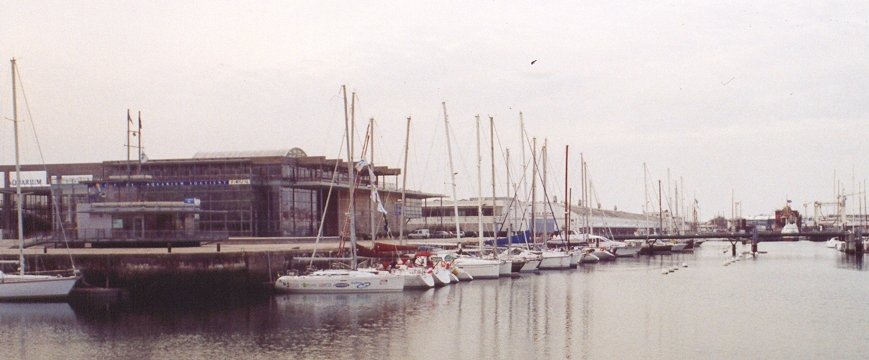 The maritime museum harbour with on the left the Aquarium and behind it the white conference centre.