Into the Deep: Research and Conservation on Oceanic Marine Mammals
Important dates
Abstract submission deadline
Early registration deadline
Late registration deadline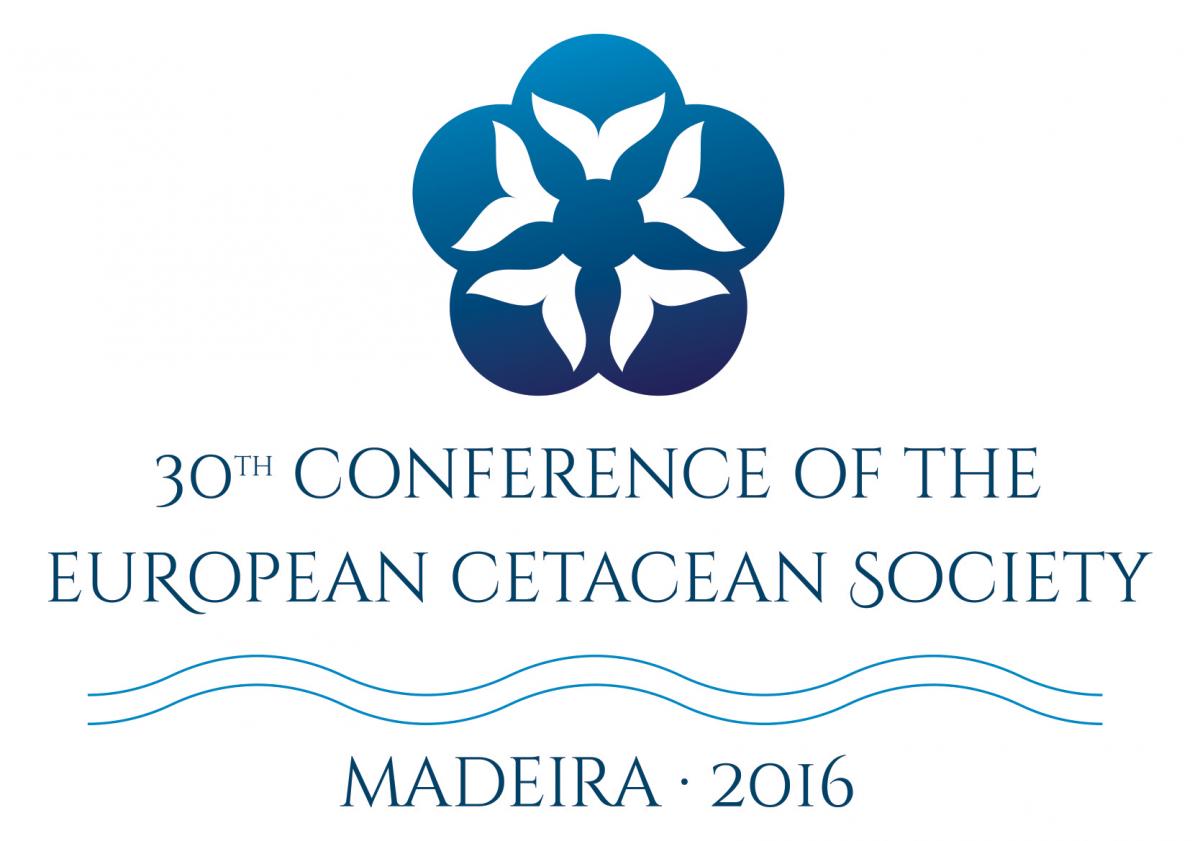 The Madeira Whale Museum (Museu da Baleia da Madeira) invited us to the 30th Annual Conference of the European Cetacean Society at Funchal, Madeira from 14 - 16 March 2016.
The theme of the conference was Into the Deep: Research and Conservation on Oceanic Marine Mammals
Associated workshops took place on the 12 and 13 March.
---
THE CONFERENCE ABSTRACT BOOK AND PROGRAMME
AVAILABLE  TO DOWNLOAD HERE
THE CONFERENCE MOBILE PHONE APP
WITH ABSTRACT BOOK, PROGRAMME AND OTHER FEATURES CAN BE DOWNLOADED HERE
---
IMPORTANT DEADLINES
Early registration deadline: 15 Jan 2016 (23:45 CET)
Video abstract submission deadline (Video night): 15 Jan 2016 (23:45 CET)
(for more information on video submissions click HERE)
Late registration deadline: 5 Feb 2016 (23:45 CET)
 
---
RELEVANT CONTACTS
 Organising Committee: ecs2016conference@gmail.com
Scientific Committee: ecs2016sciencecommittee@gmail.com
Video submission: ecs2016videosubmission@gmail.com
---
WORKSHOPS
Information on the workshops that will be held at the conference on the 12th and 13th March 2016 is already available. Please click HERE
---
Oral & Short Presentations
All Powerpoint presentations should be provided electronically (e.g. by USB stick) at the registration desk on Sunday 13 March between 15:00 to 19:00 at Centro de Congressos da Madeira. Late arrivers at the conference must submit their presentations no later than one day before they are scheduled  to deliver the presentation.
---
POSTERS
The posters should be A0 Height=1189mm x width=841mm. Please read carefully and follow the guidelines for the posters that you can download HERE 
If possible, please send the poster slide before the conference starts to ecs2016conference@gmail.com
---
INVITED KEYNOTE SPEAKERS
Professor Hal Whitehead of Dalhousie University, Halifax, Canada, will be giving a talk entitled "Sperm whale societies of the Atlantic and Pacific: why so different?";
 Dr. Robin Baird of Cascadia Research Collective, Washington, USA,  will speak on "Oasis in a desert sea: development of island-associated populations of open-ocean odontocetes in the Hawaiian archipelago"; and
Dr. Mónica Silva's keynote talk is entitled "the ecological importance of open waters and oceanic islands for baleen whales". Mónica Silva is a researcher at Mare and IMAR, Azores.
Hosted by: