Marine Mammal Conservation - from Local to Global
Important dates
Abstract submission deadline
Early registration deadline
Late registration deadline

The Biological Conservation Research Foundation, BICREF, Malta
is organising
the 29th Conference of the European Cetacean Society
from 
 23rd to 25th March 2015
This Conference is held in association with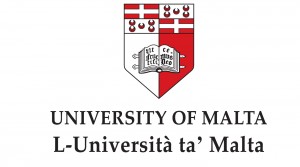 The Conservation Biology Research Group 
Department of Biology, Faculty of Science, The University of Malta
Conference Programme includes
 2 days of workshops on the 21st and 22nd March apart
from the 3 days of plenary sessions.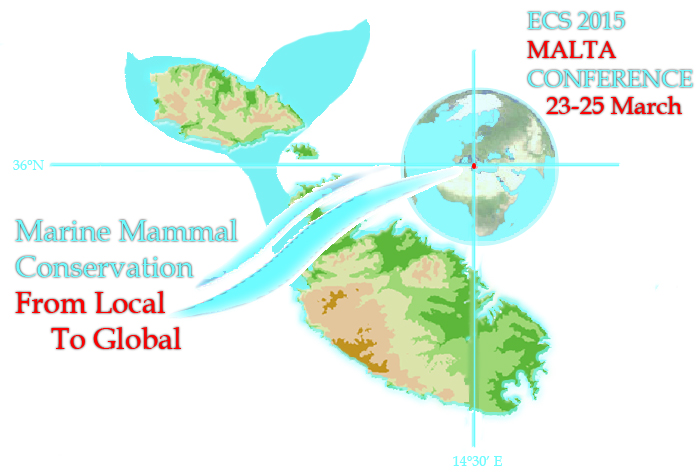 The theme of the 2015 ECS Conference in Malta is
Marine Mammal Conservation - from Local to Global
This theme would be supported by a number of keynote presentations that will look at how conservation efforts are being managed at a range of levels and the links between them. This will include consideration of local, national, regional and global conservation initiatives, as well as methods and mechanisms for addressing both short and long-term impacts. In addition to original research contributions on the usual range of topics that include, but are not limited to, health, genetics, by-catch, acoustics, abundance, distribution, ecology, breeding, behaviour, conservation, welfare, historical perspectives, we also welcome critical assessments of conservation policy.
Conference Theme Applications
The Conference will be of relevance to conservation research and management, as well as to the effective implementation of the Marine Strategy Framework Directive, Integrated Fisheries, Blue Growth, Education, Tourism and Maritime policies, the Natura 2000, the Habitats Directive, the Agreements for the Conservation of Cetaceans and the Conventions on Migratory Species and Biodiversity.
Scientific Committee
Adriana Vella (chair), Amelia Viricel, Ana Rita Amaral, Andrew Wright, Antonio Raga, Barbara Mussi, Barbara Taylor, Cristina Brito, Daniela Silvia Pace, Gianni Pavan, Graham Pierce, Giuseppe Notarbartolo di Sciara, Iwona Pawliczka, Joanne O'Brien, Joseph Vella, Karen Stockin, Mark Simmonds, Maurizio Würtz, Michela Podesta, Paddy Pomeroy, Peter Evans, Philip Hammond, Randall Reeves, Renaud de Stephanis, Simone Panigada, Thierry Jauniaux, Tilen Genov, Ursula Siebert, Vincent Ridoux.
Organization Committee
Adriana Vella (chair), Andrew Wright, Ayaka Öztürk, Clare Mifsud, Conor Ryan, Cristina Brito, Inger van den Bosch, Joanne O'Brien, Joseph Vella, Mark Camenzuli, Noel Vella, Roland Lick, Shirley Mifsud.
Please note that for ALL conference related queries you are welcome to contact the Malta Conference Organising Team through email at: ecs.conf2015(at)gmail.com
Please click HERE for our Malta Conference Promo Video – Inspiring experience!
Follow conference-related posts on the social media:  Twitter and Facebook.
To access photos taken by BICREF during the ECS 2015 conference just become friend on the BICREF malta facebook.
Hosting Organisation
The Biological Conservation Research Foundation (BICREF, NGO) was set-up in 1998 to promote conservation research and awareness in Malta.  For this purpose it welcomes Internships in Malta that may start immediately after the ECS conference 2015 and to last till the end of summer 2015.  Options for taking up courses  or training in marine conservation biology, cetacean and fisheries research are also possible.  
Dr. Adriana Vella, Ph.D (Cantab.), founder of BICREF, is a conservation biologist with experience in mammal and marine conservation research at local and regional level.  She is a senior lecturer at the University of Malta where she covers topics and research in conservation biology at graduate and post-graduate levels in both field ecology and molecular genetics.  She has founded the NGO BICREF to promote conservation needs of biodiversity, focusing on long-term research when dealing with long-lived species such as cetaceans, elasmobranchs, turtles.  She leads the Conservation Biology Research Group at the University of Malta and the scientific and awareness efforts of the Biological Conservation Research Foundation, BICREF.  Through such research and awareness efforts it was possible to promote cetacean conservation requirements in Maltese waters and beyond since 1997.   
Contact:  adrianajvella(at)gmail.com & bicref(at)gmail.com
For any further information on BICREF visit:  www.bicref.org
Principal Sponsors to the Conference
Additional Sponsors and Supporters to the Conference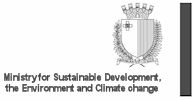 Special thanks for all floral arrangements generously sponsored by
Sherries Estates