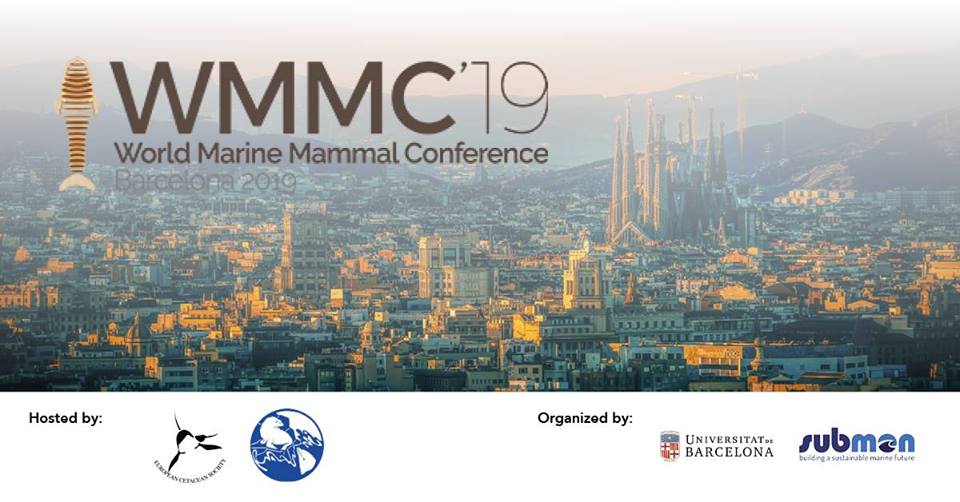 The Society for Marine Mammalogy and the European Cetacean Society announce that  a joined conference the "World Marine Mammal Science Conference" of both societies will be held in Barcelona in 2019.
SAVE THE DATE: December 9-12, 2019
Barcelona, International Convention Center of Catalonia
The Society for Marine Mammalogy holds biennial international meetings with the goal of enhancing collaboration, sharing ideas, and improving the quality of research on marine mammals within the scientific community. In 2019, the Society for Marine Mammalogy will join together with the European Cetacean Society (ECS) to co-host the World Marine Mammal Science Conference. The conference will take place in Barcelona. The meeting will bring together leaders in the field from every continent. The gathering of interdisciplinary experts enables discussion amongst marine mammal scientists and policy makers, enhancing collaboration and training the next generation of scientists and practitioners, and is a key opportunity to foster international partnerships and collaborations.
The conference will attract marine mammal scientists, managers and policy makers from more than 60 countries to engage in interdisciplinary dialogue on the world's most pressing marine science and conservation issues as they relate to these highly charismatic species.
For more information about the 2019 conference, and to get involved, contact: conference@wmmconference.org
Further details of the conference will be announced here.
If you want to benefit from reduced conference rates by purchasing a membership beforehand, please click here.