Getting around in Israel and Ashdod
In Israel, there are several public transportation companies that operate *mostly* buses. In recent years, ticketing for all bus companies has been unified under one card called the "Rav Kav" (plastic card with a magnetic strip). This card is the only way to board a bus in Israel today, and you must purchase one in order to utilize public transportation.
Additionally, you can also pay for trains with this "Rav Kav" card, though train tickets can also be purchased at the stations with cash or a credit card.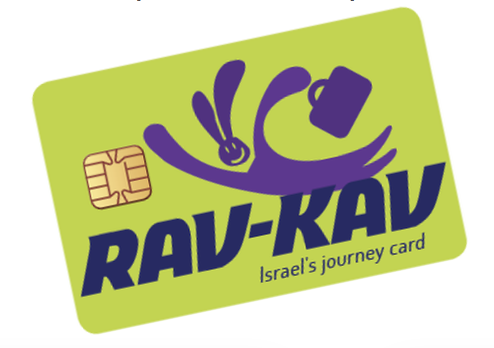 The main Rav-Kav website in English: https://ravkavonline.co.il/en/
Purchasing a "Rav Kav" card can be done at the train station adjacent to the airport, and costs 5 NIS. These cards are typically linked to a personal ID, but visitors should purchase an "anonymous" card.
Cards must be charged with money before boarding any public transportation. This can be done at various business places, or by downloading the "Rav Kav" app on your smartphone (available in Appstore) and by turning on the NFC reader. Download app for iPhone or Android devices.
To locate additional places of business to charge the card, please search via the following webpage
There are a few forms of "privatized" public transportation that do not accept "Rav Kav" and they typically have very specific routes and are slightly more expensive. For the most part, these are the privatized "van-taxis" that have specific routes and take only cash.
Fares – it is possible to load the "Rav Kav" with a certain amount of money, and pay for each ride separately. Alternatively, it is also possible to purchase a "daily" or "weekly" pass, according to geographical areas (zones). The daily/weekly passes also include trains within the relevant zone, and are typically more economic than a singular train ticket.
Within Ashdod, the only public transportation is via bus, by use of the "Rav Kav" card.
All bus lines are available for viewing on google maps. Additionally, there is a phone app called 'Moovit' that shows public transport that available in real time according to 'start point' and 'destination'. Moovit also has a website offering the same service.
An additional bus information website is "bus.co.il", the English website is available at the link below:
https://www.bus.co.il/otobusimmvc?Language=en
Travelling from the airport to Ashdod
The best way to get from the airport to Ashdod is via train. As mentioned, purchasing a train ticket does not require a "Rav Kav" card, and you can purchase a ticket with cash or your credit card directly at the station. However, train tickets can be purchased via "Rav Kav" as well.
The train station is located in Terminal 3 – level 1, and trains to Ashdod leave from Platform 2.
The Israel Railways website: https://www.rail.co.il/en
You can search for the timetable for trains from "Ben Gurion Airport" to "Ashdod Ad-Halom".
You will need to switch trains in Tel-Aviv (Station "Tel Aviv – HaHagana", platform 3 or 5), as there is no direct train between the airport and Ashdod, as can be seen in the rail map in the following link: https://www.rail.co.il/en/pages/stationsnlines.aspx
Travelling from Ashdod to the airport
Trains to the airport/Tel Aviv typically depart "Ashdod Ad-Halom" station from platform 1. At "Tel Aviv – HaHagana" switch to platform 3 for the train to the airport.
*It is possible that train tickets will need to be purchased in advance due to COVID-19 restrictions. This is ever-changing so please revisit this matter closer to your actual travel date.