34th Annual Conference, Galicia, Spain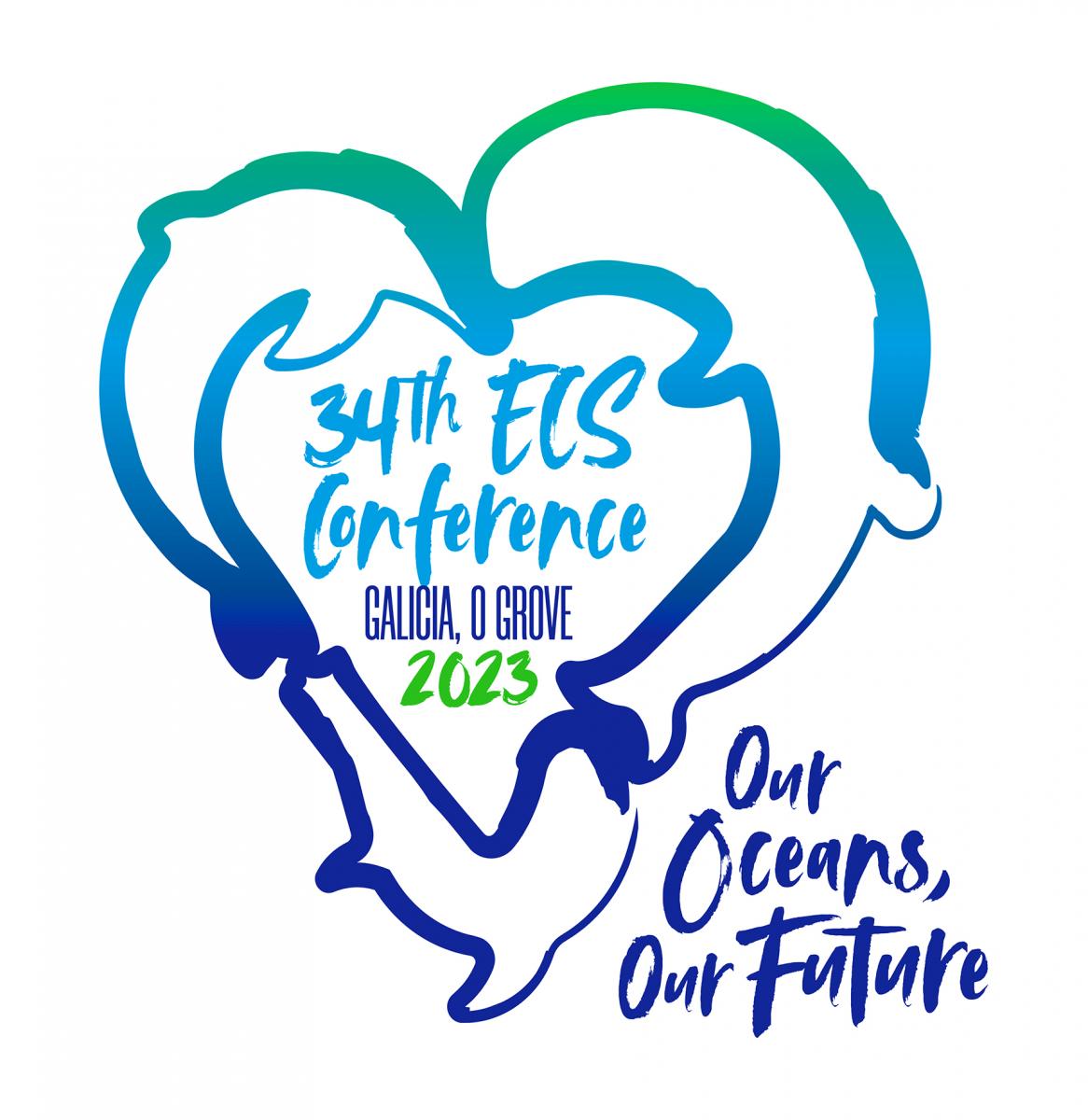 The Bottlenose Dolphin Research Institute - (BDRI) is pleased to invite you to the 34th Annual Conference of the European Cetacean Society at O Grove, Galicia, Spain from 18th April to 20th April 2023.
---
Conference Programme includes 2 days of workshops on the 16th and 17th April apart from the 3 days of plenary sessions.
A great opportunity to reconnect in person after the pandemic years and talk about marine mammals, science, conservation, discuss research, meet colleagues, have fun and make friends. 
---
To register for the ECS conference, please login first or create a personal profile. It will also allow you to submit an abstract.
Do you need information on how to submit your abstract? 
Check this link: ABSTRACT SUBMISSION
---
The theme of the conference is: 
OUR OCEANS, OUR FUTURE.
Marine Mammal Behavioural Ecology & The Sustainable Use of Marine Resources
When talking about sustainability and fair use of marine resources, it is inevitable to address and recognize the importance of a better understanding of the ecology and behaviour of marine mammals and their environment. Like marine mammals, many human communities depend directly or indirectly on marine ecosystems and their biodiversity for their livelihoods. This is the case in Galicia, where fishing and aquaculture are among the most representative economic activities associated with the use of marine resources. Effective management of marine biodiversity conservation is based on science. Likewise, the conservation of marine mammals represents a fundamental field of action to guarantee the balance of marine ecosystems. 
Therefore, under this theme, we are inviting the scientific community to submit any topic related to issues of marine mammal science and conservation.
---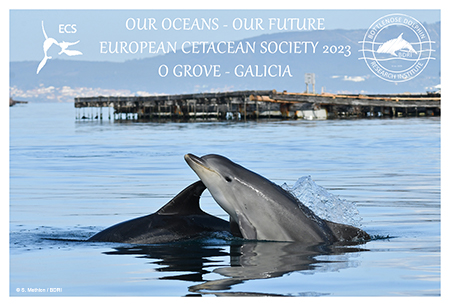 We urge you to keep these dates in mind:
WORKSHOPS: Sunday 16th - Monday 17th April 2023
CONFERENCE: Tuesday 18th, Wednesday 19th and Thursday 20th April 2023
Call for Abstracts Opens: 15 September 2022 (00:00 CET)
Abstract submission deadline: 09 December 2022 (23:45 CET)
Early Bird Registration Deadline: 15 February 2023 (23:45 CET)
---
---
HOSTING ORGANIZATION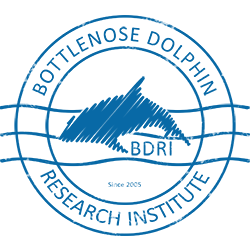 The Bottlenose Dolphin Research Institute (BDRI) is a marine science center dedicated to research, education, and conservation of marine mammals. The mission of the BDRI since 2005 has been to study marine biodiversity and to educate scientists, students, decision-makers, and the public on scientific research and how to contribute to marine conservation. BDRI scientists conduct research across a wide range of subject areas such as the link between marine mammals and their environment, cetacean society and population dynamics, the interaction between marine megafauna and human activities, and cetacean behaviour and acoustic communication. Our research team also trains future generations of marine scientists and are committed to understanding and reducing the impact of human activities on the marine ecosystems. BDRI's reputation and success rest solidly on its ability to publish multiple scientific studies in prestigious scientific journals.
More info at www.thebdri.com
---
THE VENUE
We look forward to seeing all of you in Galicia, enjoy together the beauty of the coastline around O Grove and share together a lot of marine mammal research and conservation information!
Do you need information on how to travel to O Grove?
Looking for a place to stay in O Grove?
Looking for hotels and restaurants that offer discounts for conference participants?
Check these links:
---
RELEVANT CONTACTS
 Organising Committee: ecs2023@thebdri.com
---
WORKSHOPS
Information on the workshops that will be held at the conference on the 16th and 17th April 2023 will be also available here.
---
PROGRAMME
Participants will have the opportunity to meet many researchers from around the world and exchange experience and knowledge, either during formal presentations or in informal chats over coffee breaks, lunch hours, and social events.
The conference programme will be available for download at this link as soon as it becomes available: PROGRAMME
---
INVITED KEYNOTE SPEAKERS
In April 2023, eminent scientists from around the world will come together at the 34th Annual Conference of the European Cetacean Society. Building on our conference theme, "OUR OCEANS, OUR FUTURE: Behavioural ecology of marine mammals and sustainable use of marine resources", ECS2023 will highlight the importance of a better understanding of the ecology and behaviour of marine mammals for sustainable use of marine resources and conservation of marine biodiversity.
At this conference, the ECS2023 plenary speakers include a world-renowned marine mammal expert, a woman scientist with expertise in the use of new technologies to study acoustic ecology of deep diving cetaceans, and a distinguished university professor with extensive experience in the study of baleen whales.
We are delighted to share that the plenary speakers for ECS2023 will be: Bernd Würsig, Natacha Aguilar de Soto, and Alex Aguilar.
---
SOCIAL EVENTS
On the occasion of the 34th Conference of the European Cetacean Society, we will propose a series of events that will allow participants to discover the beauties of the territory, its nature, its traditions and the treasures of the local gastronomy. Congress participants will enjoy authentic and unforgettable activities in full respect of nature and the environment, while at the same time having fun and expanding their knowledge. 
More information on events will become available HERE closer to the conference.
---
SCIENTIFIC COMMITEE
Bernd Würsig: Texas A&M University 
Gill Braulik: University of St. Andrews
Antonio J. Fernández:  University Las Palmas de Gran Canaria
Alex Aguilar: University of Barcelona
Cristina Brito: University NOVA de Lisboa
Mariano Domingo: University Autónoma de Barcelona (UAB)
Séverine Methion: Bottlenose Dolphin Research Institute (BDRI)
Graham Pierce: Spanish National Research Council (IIM - CSIC)
Antonella Arcangeli: Italian Institute for Environmental Protection and Research (ISPRA)
Giovanni Bearzi: Dolphin Biology and Conservation
Paula Méndez Fernández: Observatoire Pelagis
Juan Antonio Raga: University of Valencia
Inés Carvahlo: Instituto Gulbenkian de Ciência, Lisbon
Tiago Marques: University of St. Andrews
Caterina Fortuna: Italian Institute for Environmental Protection and Research (ISPRA)
Bruno Díaz López: Bottlenose Dolphin Research Institute (BDRI)
Important dates
Abstract submission deadline:
Early registration deadline:
Late registration deadline: